Going through my teenage years at 6' tall was not easy and I always wished I were shorter. So, when I came across a Facebook ad for TCI (Tall Clubs International), I was surprised—I didn't expect a "club" like that would exist—but also excited.
I joined the FB page and started following the posts and comments. It was interesting to find out how many tall women had struggled with the same issues I had while growing up, some of them embracing their height, some dreading it every day.
After a couple of months following the group on FB, I joined the conversation and this is what I found out: TCI is a social organization that has been in existence for 80 years! It was started by a very tall woman, Kae Sumner Einfeldt, who at the time was working for Disney and was being teased for animating the short men in one of the most popular movies ever, "Snow White and the Seven Dwarfs". Decades later, we are still thanking Kae for getting this family started.
My story starts in early 2017 when I found out that the annual convention for TCI was going to take place in Portland, Oregon. I had always wanted to travel to the Pacific Northwest, and figured this would be my opportunity to make new friends and see that part of the country.
In July of that year I flew to Portland, not knowing anyone in the club except a handful of people that I had chatted with online, and never looked back.
I arrived in Portland and was met at the airport by a beautiful, 6'2" woman who hugged me as if she had known me her whole life. She drove me to the hotel where the event was taking place and immediately introduced me to the reigning queen. Yes, we have a beautiful Tall Club queen, and she's 6'4"! Needless to say I was in awe of the stature, poise and confidence of these two, and it was just the beginning.
The queen was waiting for friends and I hung out with her until they arrived. They were all tall, beautiful and confident. Over 120 tall people from all over the US and Canada, joined in the fun. To qualify, women must be 5'10" and men 6'2" and above, and they all made this an amazing group, where we look at each other eye to eye, or some of us even have to look up.
From excursions, sightseeing and museums to dinners, dancing and after hours parties into the wee hours of the night, there was never a dull moment. And my new tall family was just starting to form.
Here are a few pictures from that event:
If you are tall enough, or know someone who is, and would like to find out more information, please check tall.org or look up the Tall Clubs International Facebook page.
On this page, you will also find that TCI gives back to the Marfan Foundation, which supports people with Marfan syndrome, a genetic disorder that affects the body's connective tissue, and to the TCI Foundation which focus is on funding scholarships for students under 21 years of age, about to attend their first year of higher education, and who meet the height requirements of TCI— 5' 10" (178 cm) for women, and 6' 2" (188 cm) for men. Annually, TCI Foundation awards multiple student scholarship(s) of up to $1000 each.
I'd love to hear from you and answer any questions as well!
To view newly listed homes for sale in Round Rock, click HERE.
To view newly listed homes for sale in Pflugerville, click HERE.
To view newly listed homes for sale in Georgetown, click HERE.
Sonia Comisarenco ~ REALTOR®~ Team Price Real Estate
We Introduce Buyers to Sellers
PH ~ 512-577-5208
Email ~ sonia@teamprice.com
Website ~ sonia.buyinginaustin.com
You can also download my app to search for properties by texting 'Sonia' to 512-270-7326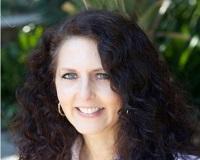 Sonia was born in Argentina and has lived in the US since 1980 and in Austin since 2001. Besides being fully bilingual (English-Spanish), Sonia has made it her mission to gain extensive familiarity wi....